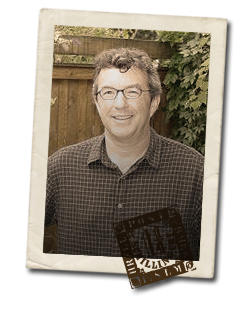 All About Jeff
Summer 1961 (a great year for so many things) brought the birth of the 4th child to Jim/Raye Warren in Walnut Creek, California (that would be me). Growing up in the bay area has it's perks: fresh crab, Genova's delicatessan, slow-cured dry salami and true sourdough french bread sandwiches (slathered with mustard of course) just to name a few. This may be my first upscale food memory – and an impressive one at that. Mom was still a homemaker, preparing many baked goods from scratch and making sure the boysenberry vines out back weren't getting robbed by the blue jays. I was that last kid and lucky enough to be the sole kitchen helper ("can I try the cookie dough one more time before it goes in the oven?") before dad's job transferred us to the dusty hills of southern Idaho.
In 1973 it wasn't like mom/pop stores to stock specialty items up that way – so dad (and his other ex-pats from California) arranged for tubs of salami and loaves of sourdough to be included in the weekly deliveries of other goods on the company semi-trucks. They must have been called out on it because dad eventually build an wood-fired adobe oven of his own in the backyard and prepared his own sourdough starter for bread. Sure, the taste was never quite the same - but looking back that bread had a style all of it's own and I thought it was pretty cool that he began blazing his own culinary trail with that project.
As his career began winding down, and he had crowded the house with so many African woodcarvings, dad took to the kitchen and applied his artistic qualities to slow cooked soups, stews and explored ethnic cuisines. My introduction to fruit snacks came only after my father added a drying room to the south-facing part of the house!
So many of us had paper routes as kids – but in Twin Falls, Idaho one winter of mom getting up in sub-zero temperatures to help was about all one could expect from someone who had already raised three others. Thanks to connections from schoolmates I landed my first job-job washing dishes at the local Holiday Inn. Bussing tables was soon to follow and I never looked back. I worked four shifts a week all the way through high school at a local taco drive-thru (we actually made our refrieds from scratch – just sayin'!) and was named 'shift leader' at 17 (whoo-hoo!). I was active in DECA (Distribute Education Clubs of America) both junior/senior years and was elected state VP for Idaho in 1980.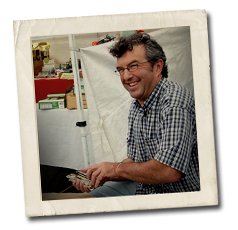 Boise State University (yes – the ones with the crazy-blue turf) beckoned upon my HS graduation – and off to the big city I went. I didn't get too far along staring at books – not customers - before following a tip from an acquaintance, now longtime friend (Earl Brooks – singer songwriter "Crop Circles", "Blood of the Lamb Band", "Ghosts of Wyoming") about a restaurant job in a hip restaurant (Angell's Bar and Grill) in downtown Boise. Sure, I had to be a lunch busboy first, but it led to my first management position and gaining respect in the community. Angell's had a short expansion in Portland, Oregon, which I was transferred to – and I had also been involved with The Sandpiper, Piper Pub and Grill, Amore and Michelle's Jazz Club.