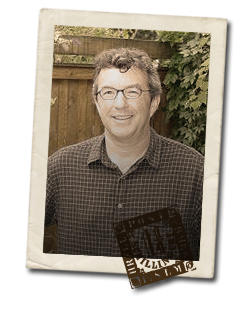 In 1994 the call came up from the wine country of California – Guy Davis (Davis Family Vineyards), who was a pal from the early Angell's B&G days was starting up (with a partner) a cutting-edge mail-order wine/wine-of-the-month club business and the forecast called for a part-time employee they could count on. I had pretty much run the course in the restaurant biz short of owning one – so I put my house on the market, packed the truck and headed south with the cat's claws dug deeply into my right shoulder while yowling most of the way south at the passing traffic.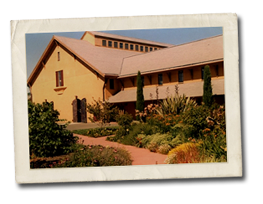 I had to make ends meet mornings by working an espresso cart in front of a professional building in downtown San Rafael (this is how I made Carlos Santana's acquantance: "Carlos – thanks for the music" – he turned to me and shook my hand while saying "thanks for listening" – whoa!). In the afternoon I went to the wine operation to pack up the shipments to anxious customers all over the country. Telephone sales training soon followed at Passport Wine Club – and the espresso job was no more. Things went very well for Guy and his partner, Ed Lehrman – who eventually sold the business to a big company from the east coast. I landed a job with one of the local wine brokers who called on us at PWC and over time was given an outside sales position in the Napa Valley territory – where I represented about 45 significant if not rock-star brands where I called regularly on Dean & Deluca and the French Laundry. In the wine business there comes a time where the romance becomes over-shadowed for the need to "sell boxes", at which point you might as well be selling door knobs. My love for great food never ceased – and I began researching the possibility of blending a passion into a career. It soon became clear that a food sales representative probably got there by having connections (former chef, etc.) so in comes the creative process reminiscent of my father. I rented the big truck and with all my belongings headed back to a town I had come to appreciate while on my summer trips from Idaho to the coast: Portland.
Loved the climate – but my first job (wine biz again) wasn't cutting it. The Iraq war had us all wondering what was up and I spent all the savings from my 'fat' California days staying afloat – and had to retreat to Idaho in the spring of 2004. I tried to get two different food-related (one specialty) gigs to fly – but the folks involved and I just didn't share the same vision. I went camping. There was a ferocious electrical storm that night (seriously) and my imagination finally blew its top off: "why not me?". I started making calls the very next day, secured a vending space at a local farmer's market and JW Merc was born – me and the public – separated only by a table, reunited. Slowly but surely I began adding progressive products to my 'traveling show' and like a starving rock band found great little gigs to set up at from Jackson Hole, Wyoming, down to San Francisco and even once to Olympia's sister town of Lacey, Washington where I return to several times a year even now.
In 2006 enough nickels and dimes had been saved to move back to Portland – with renewed energy and a business of my own. Now I run the corridor of Portland to Seattle on a regular basis selling wholesale to coffee shops, bicycle shops, co-ops and the like during the week and vending my family of goods retail almost every weekend of the year – mostly regularly in Seattle. I am proud to have made it "from farmer's market to the world wide web" and hope you appreciate the store that I've put together. The story of JW Merc has several chapters to go – so have a look around now, dip your toes in the water and be sure to check back again real soon!